Oof.
It's been three weeks inside of one week.
In addition, I did a shitload of copywriting these last few days for a project I can probably tell you about in another month-ish and my brain is exhausted. So in terms of having entertaining commentary: I've got nothing.
I'm an engine with no oil in it.
I'm the chalk dust that collects in that weird curvy metal chalk-holder beneath the blackboard.
Here's an unrelated .gif:
I guess what I'm saying is, enjoy this shittier version of my usual email—but the domain are still top-notch.
Domains With Authority
It's like the old saying goes: if you don't do your own due diligence someone else is gonna do it for you. Wait…
Just make sure you research these further before spending your money on them.
Reals.com - ends 8/5
DR 54 | 798 RD, Links from: Time, Homestead.com, TheBalance, BrightLocal, Carrot.com, LoveToknow.com
One of the metrics I consider when deciding how much it's reasonable to spend on a domain with Juice is how rare the inventory is. This is actually something I learned from my friend Andrew Voda, who works at Empire Flippers.
F'rinstance, if I'm in the market for a health or tech site, I'm pretty much only focused on the authority flex. Why? Because at the very least in the last year+ I've been writing this newsletter, health and tech sites are extremely common. It makes sense, right? Everyone interacts with tech and health every day in their lives, so when someone wants to start a site, health and tech are two extremely obvious choices of subject matter. Those two are also common subjects that people become passionate about.
So when a site comes along with a great backlink profile AND ALSO is in an industry without a lot of inventory (read: frequent expiring domains authority) that's a factor in determining the value.
Which brings me to this site. It's got some REAL real estate authority. It's short, highly brandable domain, and is in a niche with low inventory.
Currently at $4k. Archive.org isn't working for me at the moment, but from a site:URL search, it looks like it used to be a real estate directory site.
This is one of my favorite opportunities of any domain I've ever published (probably why I'm writing so much about it). With the way the real estate markets are in the early stages of chaos due to multiple factors related to COVID-19, there's some interesting opportunity here if you are well-connected or knowledgeable enough to capitalize on it.
PerformInsider.com - ends 8/2
DR 63 | 1.61k RD, Links from: NYTimes, Forbes, BI, Entrepreneur, FindLaw.com, IBTimes, SeekingAlpha, CBInsights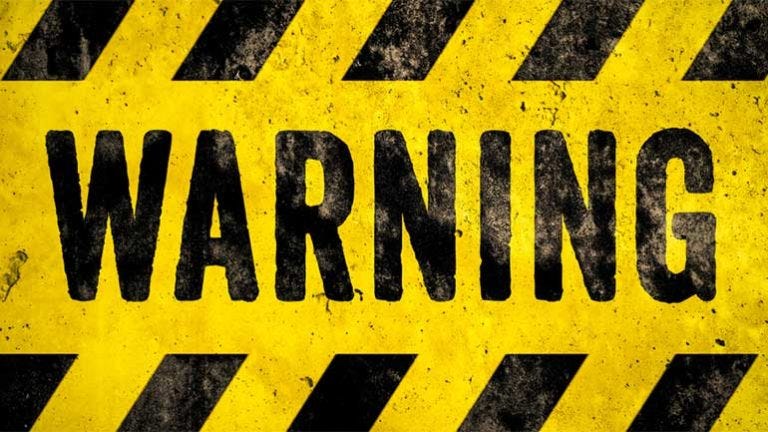 I know this looks like a really tasty domain (and it is), but be super aware that some of the links in the backlink profile are showing up as being redirected from another domain, which is being redirected to this one.
PaceDM.com is showing in Ahrefs as 301'd to this domain, HOWEVER, it is actually forwarding to PerformInsiderS.com now, so you won't actually have those links. There are still a lot of links still pointing to this domain, so it's still really powerful.
If you need some big marketing authority, you'll want to look at picking up this site.
Also: as PerformInsiders.com looks like it was rebranded from this site, so you'll definitely want to skip the sketchy Archive.org rebuilds this time. Currently $2.6k @ time of writing. Ranking for +1k keywords.
InfiniteLegRoom.com - ends 8/3
DR 32 | 468 RD, Links from: Wikipedia, Vice, Vox, Gizmodo, Inquirer, Reason.com, Orange.com, Spin.com, TheOdysseyOnline
Speaking of high-inventory niches…
Used to be the travel-blog-and-tips from DJ A-Trak, a Canadian DJ. Not sure if it expired recently and was rebuilt as a more generic and shittier travel website before expiring again, but it's a possibility (still can't get Archive.org to work), so just keep that in mind when doing your due diligence.
Some really solid media links, here. Travel is not quite the industry it used to be, but it'll come back. Probably.
TheIOTGroup.com - ends 8/3
DR 25 | 186 RD, Links from: INC.com, BuzzFeed, VentureBeat, Refinery29, eWeek.com, Parade.com, MacObserver
Buzzword buzzword buzzword buzzword buzzword. Buzzword buzzword.
Buzzword buzzword buzzword, buzzword buzzword.
Not a very good brand, but some strong tech authority here. Currently $10.
TheSweetBeet.com - ends 8/4
DR 28 | 408 RD, Links from: LiveStrong.com, Active.com, Thrillist, Health.com, AparmentTherapy.com, SeriousEats, Greatist, ChowHound
Currently ranks for about 1.4k keywords.
This one looks like a strong buy. Big food-related backlinks, and is not JUST ranking for obscure recipes, but for things like lowest mercury tuna, chocolate high, and stovetop roasting. Over 250 pages still indexed. I think there's a lot of opportunity here to recreate the structure of the old site and hit it with some good content and new links.
ThisIsAmericanRugby.com - ends 8/4
DR 53 | 417 RD, Links from: TheGuardian, BBC, Stanford.edu, Fandom, BleacherReport, MensJournal, SomethingAwful, Revolvy
A rugby site with real and relevant authority. Quite a catch, if you're in the rugby space. Still a decent pick-up if you're in the sports niche.
You could probably search for 10 years and not see such a relevant-to-rugby domain with this kind of authority expire.
I have to imagine a total of 0 readers on this list are in the rugby niche, statistically speaking, but you never know…
Ranks for +1k keywords, currently $500+.
LightGroup.com - ends 8/6
DR 49 | 772 RD, Links from: Behance, Forbes, TheGuardian, BBC, USAToday, Go.com, Time, LATimes, Vice, TheKnot, TimeOut, Eater.com, EOnline
This domain has a stupid amount of high-authority backlinks.
Seems to be… the website for the company behind several Vegas nightclubs, at least one of which is involved with the Mirage?
I didn't dig super deep, but damn, this is a solid backlink profile. Ranks for 10 low value KWs, so a good sign. Decent domain brand as well.
Domains to Build a Brand On
SmartWellness.com - ends 8/5
Smart + a desirable keyword = winning brand
DentalBiz.com - ends 8/6
Create a B2B info/product business on this domain. Easy brand.
~
Thanks for tuning in…
Sean
sem AT seanmarkey.com